| | |
| --- | --- |
| Hornsby Shire Council | Attachment to Report No. PLN50/09 Page 0 |
<![if !vml]>

<![endif]><![if !vml]>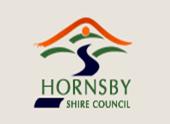 <![endif]>
WEST PENNANT HILLS SPORTS CLUB – RESIDENTIAL AMENITY
COMMUNITY INFORMATION SHEET
Hornsby Shire Council is interested to ensure the peaceful co-existence of the operation of the West Pennant Hills Sports Club and surrounding residential areas.  Council has placed stringent conditions on all development consents issued to the Club in the interest of maintaining residential amenity.  However, from time to time the activities of the Club's patrons can impact upon residential amenity.  This information sheets provides contact details for reporting such incidents.
1.         West Pennant Hills Sports Club
Duty Manager                                   9980 8500
Gold Crest Security (24 Hrs)           1300 137 339
City Guard Patrols                           1300 662 468
2.         Hornsby Shire Council
Compliance Team                           9847 6760
After Hours                                       9847 6666
Written correspondence should be sent to:
PO Box 37
HORNSBY  NSW  2077
Email                                                www.hornsby.nsw.gov.au
3.         NSW Police Force
Emergency Services                       000
Eastwood Local Area Command    9858 9299
3 Ethel Street
EASTWOOD  NSW  2122
4.         Disturbance Complaints Unit
NSW Office of Liquor, Gaming and Racing
GPO Box 7060
SYDNEY  NSW  2001
If you have a complaint relating to noise from premises and/or their patrons, or as a result of violent or anti-social behaviours by patrons, you may lodge an on-line complaint with the OLGR Enforcement Branch.
WEST PENNANT HILLS SPORTS CLUB – RESIDENTIAL AMENITY COMMUNITY INFORMATION SHEET
Please download the:
·           Disturbance Complaints Fact Sheet at
http://www.olgr.nsw.gov.au/liquor fact sheets.asp and
·           Noise complaints from (Disturbance complaint)*
Liquor forms and applications > Director of liquor and gaming (DLG)
·           Disturbance complaint at
http://www.olgr.nsw.gov.au/liquor forms asp
5.         Principal Certifying Authority
During construction works, the Principal Certifying Authority (PCA) is responsible for ensuring that the Club is meeting the requirements of the development consent.  The Club is required to place a sign at the entrance of the premises clearly outlining the name and telephone number of the PCA, who may be contacted by residents.