Page 1
TABLE OF CONTENTS
Item 4     MM2/12 Schofield Parade - Pony Club Site       
Mayoral Minute No. MM2/12
Date of Meeting: 7/03/2012
4        SCHOFIELD PARADE - PONY CLUB SITE   
A number of local sporting club members have contacted local State Members of Parliament to raise the possibility of establishing a sportsground at the abandoned pony club premises off Schofield Parade, Pennant Hills; which is part of Berowra Valley Regional Park; administered by The NSW Office of Environment and Heritage.
Since the 1990s, the former pony club site has been disused for active sport because increasing urbanisation had caused horses to be moved out of neighbouring areas.  Councillors will recall that Council called for the site to be made available again for active recreation when it adopted the Sports Facility Strategy in 2006 and previously when the Leisure Strategic Plan was adopted in 2002.
Facilities for sport in the Pennant Hills area are critically short, as demonstrated by the intense competition for the time slots vacated last year at Ern Holmes Oval when the Pennant Hills Demons AFL Club relocated away from the ground.  Cricket venues are also in short supply as demonstrated in the Sports Facility Strategy and Leisure Strategic Plan.
RECOMMENDATION
THAT Council write to the State Members for Hornsby and Epping, to advise them of the status and background of the old pony club site on Schofields Parade, Pennant Hills.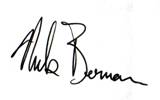 NICK BERMAN
Mayor
| | | | |
| --- | --- | --- | --- |
| 1.View | Aerial Photo - Schofield Parade - Pennant Hills | | |
File Reference:           F2008/00693
Document Number:   D01879461