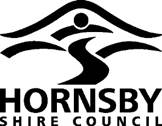 SUPPLEMENTARY
BUSINESS PAPER
(Mayoral Minutes – Items 12 & 13)
General Meeting
Wednesday 9 March 2022
at 6:30PM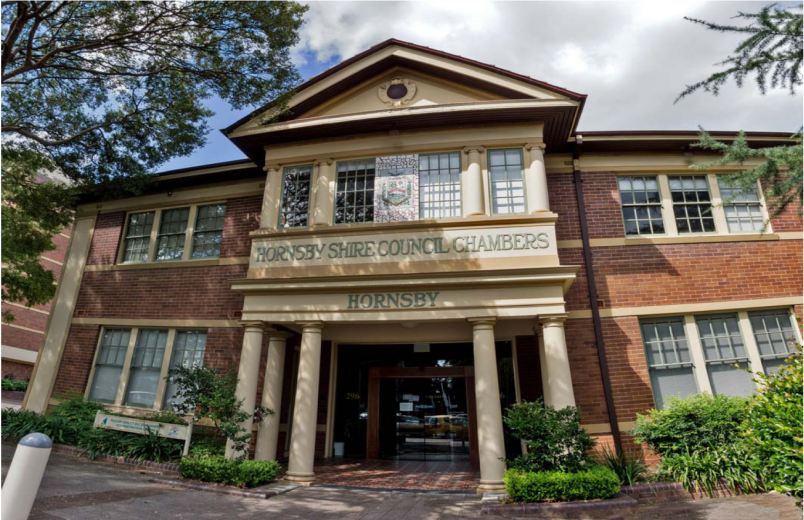 Hornsby Shire Council Table of Contents
Page 0
SUPPLEMENTARY ITEMS
Item 12 MM4/22 Memorial to Mr. Tom Richmond...................................... 1
Item 13 MM5/22 Recent Weather Events.................................................. 3
Mayoral Minute No. MM4/22
Date of Meeting: 9/03/2022
12 MEMORIAL TO MR. TOM RICHMOND
Council recently formally acknowledged the many valuable contributions to Hornsby Shire by the late Tom Richmond OAM, who passed away on Tuesday 14 September at the age of 80.
Tom had a life-long connection with Hornsby Shire and deep connections with the Brooklyn community, especially. His mother May (née Johnson) was born in Brooklyn in 1909; her mother, Annie Ellis Johnson (1871-1963) was born and died there; and Annie's parents, Vincent William Seymour (1824-1899) and Sarah Rebecca Hibbs (1839-1913) lived there from 1861.
Sarah was the granddaughter of a well-known First-Fleet mariner, Peter Hibbs who farmed along the Hawkesbury, and Vincent, a farmer and oysterman, was prominent in civic affairs. Tom's great grandfather, George Seymour, began dairy farming in the area that would later be named Brooklyn.
The land where the Seymours' dairy farm was located, part of a 40-acre grant, would later become the site of our Shire's most recently constructed sports field, delivered to our community after much agitation from Tom to transform what had become wasteland area into something useful. Today the large sports field is known as the 'Old Dairy' and was officially opened for Hornsby Shire Council by Tom himself, on 16 January 2016, when he bowled the first ball in the inaugural cricket match played there.
Tom was a devoted teacher, an accomplished historian, was active in community affairs, and a sportsman of considerable note − with a special love for the game of cricket, which he embraced as a player, coach, and administrator. Tom was a life member of both the Northern Districts Cricket Club and the Hornsby Ku-ring-gai and Hills District Cricket Club.
He had a 50-year career of continuous involvement in cricket coaching, ranging through various school teams, Club teams, inter-district Club representative teams, A.W. Green Shield, Northern Cricket 'Winter Spin' program and Hornsby Ku-ring-gai and Hills District Cricket Club Ross Turner Cup fixtures.
He is also well remembered for his involvement in coaching Club representative teams, Northern District Green Shield and schoolboy teams. He was the founder of the Ross Turner and Glenn Hourigan Cups, running these events for many years. In 2002, Tom was awarded the Order of Australia Medal (OAM) for services to youth through education and cricket, and for researching the history of Hornsby.
The 'Old Dairy' sports field referred to above is well-regarded as a wonderful place enclosed as it is on two sides by a high forest and the railway line. Council is in receipt of letters from representatives of local sporting associations, the Hornsby Shire Historical Society, the Brooklyn Ratepayer's Association, and various other members of our community suggesting that, as a fitting memorial to Mr. Richmond, the 'Old Dairy' site should be permanently re-named ''Tom Richmond Oval".
THAT:
1. A proposal to rename the 'Old Dairy' sports field 'Tom Richmond Oval' be put out for community comment for a period of 28 days.
2. Subject to broad community support for a name change, an application to rename the 'Old Dairy' sports-field as 'Tom Richmond Oval' be submitted to the Geographical Names Board of New South Wales.
The Honourable Cr PHILIP RUDDOCK
Mayor
There are no attachments for this report.
File Reference: F2004/08086
Document Number: D08365303
Mayoral Minute No. MM5/22
Date of Meeting: 9/03/2022
13 RECENT WEATHER EVENTS
The extraordinary weather event of the last two weeks has been challenging not just for our community but throughout the east coast of Queensland and New South Wales. Our thoughts are with all those who have been affected.
Our teams have been working hard to attend to many issues, including numerous potholes which have occurred all over the Shire due to the heavy rain. We've also been attending to fallen trees, and have dealt with significant landslides in Hornsby and Mt Colah. A number of staff have also assisted the SES with filling sandbags for storm protection.
Wisemans Ferry is bearing the worst of it, with the Hawkesbury River reaching higher levels than during last March's storm and residents and businesses have had to evacuate. It's not yet clear when they will be able to go back and the clean-up when they can return will be significant. It's particularly heart breaking, given it's just a year since the last major storm event.
Today, we are hoping to see the end of this event but it's just the beginning of the recovery. Our efforts will be focused on the rural areas, notably road works along Singleton Road and Laughtondale Gully Road. We will be assisting with property clean up where needed, particularly in Singleton Road and Wisemans Ferry.
We're also ensuring our foreshore assets, including pontoons and boat ramps, remain open for the community and we have already cleared an extensive amount of debris that has washed down the Hawkesbury River to Dangar Island and Parsley Bay. These efforts are ongoing.
Potholes will continue to be repaired over the coming days and fallen trees removed, as we keep a close watch on weather and road conditions. We are endeavouring to maintain our waste collections, but there may be delays in service in a few areas due to a number of trucks being redirected following significant impacts on the rail network that affect the delivery of waste to the Woodlawn waste facility outside of Goulburn
I would like to thank all Council staff who have been working tirelessly to keep our community safe, both out in the field and behind the scenes and the efforts of my fellow Councillors, a number of who have been actively acting as a conduit of information and volunteering themselves. And of course, heartfelt thanks to the volunteers, SES, RFS, police and other emergency staff. This severe weather event has lasted for weeks but as we are all acutely aware, it's been a non-stop two years for these heroes, and we are incredibly grateful for all that they do for us.
I urge residents to continue to be aware of the weather conditions, follow the advice of the State agencies and report issues to the appropriate authorities. Issues can be reported to Council though our website, via email to hsc@hornsby.nsw.gov.au or by calling 9847 6666.
THAT:
1. Council thank our volunteers, SES, RFS, police and emergency teams for their incredible efforts during this flood event.
2. Council note the ongoing hardship of communities impacted by floods and offer the following forms of assistance:
a) Should a DA be submitted to Council for construction or reconstruction works on an originally approved development, which was affected by the February-March 2022 flood, the DA fees and Compliance Levy fees will be waived for applications lodged up until 30 June 2023.
b) Should a Section 68 application approval for a structure under the Local Government Act be submitted to Council related to a flood impacted property to carry out reinstallation works impacted by the February-March 2022 flood, the application fees will be waived for applications lodged up until 30 June 2023.
c) Should a Section 68 application for the approval to install or operate a sewage management system be submitted to Council related to a flood impacted property to carry out reinstallation works impacted by the February-March 2022 flood, the application fees will be waived for applications lodged up until 30 June 2023.
d) Where possible, DAs, construction certificate applications and the like from flood impacted areas be prioritised by Council's assessment team for any applications lodged up until 30 June 2023.
e) Waiving the fees for Council work to assist with the piling and clearing of vegetation or debris caused by the flood, for removal by others, on private land where such access is required.
3. The General Manager be delegated authority to approve the conduct of work by Council officers on private property should the need arise to complement the clean-up activities being coordinated by Government agencies.
4. Council note the General Manager will authorise expenditure on restoring Council assets, whether it be roads, parks and removal of debris and disposal to carry out the clean-up operations and that it be regularly reported to Council through Budget Review reports in subsequent quarters. The General Manager will also take steps to recover any funds either from insurance or any other funding available.
5. Where necessary, Council consider exercising its discretion in enforcement activities arising from landowners reasonably restoring and repairing land to its pre flood condition in a timely manner.
The Honourable Cr PHILIP RUDDOCK
Mayor
There are no attachments for this report.
File Reference: F2004/06592