SUPPLEMENTARY
BUSINESS PAPER
(Mayoral Minute MM17/22 & MM18/22)
General Meeting
Wednesday 14 December 2022
at 6:30PM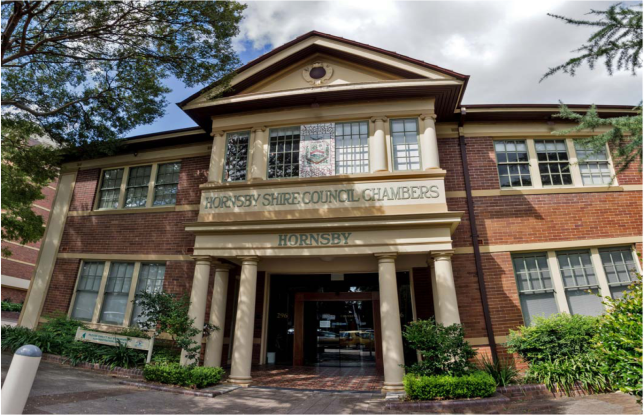 Hornsby Shire Council Table of Contents
Page 0
SUPPLEMENTARY ITEMS
Item 19 MM17/22 Dr Annette Salt Contribution to Advancing Reconciliation in Hornsby Shire...... 1
Item 20 MM18/22 The Passing of Mr John Crawford................................................................. 3
Mayoral Minute No. MM17/22
Date of Meeting: 14/12/2022
19 DR ANNETTE SALT CONTRIBUTION TO ADVANCING RECONCILIATION IN HORNSBY SHIRE
Annette was a founding member of Hornsby Area Residents for Reconciliation (HARR) which was established in 1999. Annette took on the role of Convenor and Chairperson of HARR keeping meetings focussed. She made a valuable contribution in HARR's representations to Council, State and Federal politicians and was the editor extraordinaire of many of HARR's letters.
Annette and her husband Bob, along with other HARR members, proudly walked across the Sydney Harbour Bridge in 2000 for the famous Peoples Walk for Reconciliation. An occasion I fondly remember myself.
Annette built up trust with Elders and other Aboriginal people in Hornsby Shire, who told her their stories for her book Still Standing; an important historical record of the life stories of Aboriginal people who have lived in the Shire. Her skills as a historian and her considerable experience in this field contributed to the success of this project.
Annette and other HARR members attended Council Meetings and celebrated and congratulated Hornsby Shire Council on its decisions to acknowledge Traditional Owners, display the Aboriginal flag and endorse the Statement from The Heart.
The establishment of HATSICC by Hornsby Shire Council was another cause for celebration as was the invitation for HARR to be represented on this committee. Annette was proud to be HARR's representative for many years.
There has been much progress and achievement from when HARR first began, and people generally believed reconciliation was not a priority in this area because there were no Aboriginal people in our community. During the many years of Annette's work for reconciliation, more and more Aboriginal people have made themselves known and many more people have joined HARR.
After many years as a valued member of the Hornsby community, Dr Salt is moving interstate and we will miss her input.
We thank Dr Annette Salt for her inspirational contribution to Hornsby Shire and wish her well for the future.
THAT Council thank Dr Annette Salt for her valuable contribution to advancing reconciliation in Hornsby Shire and wish her well for the future.
The Honourable Cr PHILIP RUDDOCK
Mayor
There are no attachments for this report.
File Reference: F2004/05879-006
Document Number: D08553821
Mayoral Minute No. MM18/22
Date of Meeting: 14/12/2022
20 THE PASSING OF MR JOHN CRAWFORD
Council joins with many people in celebrating the life of much-respected Hornsby Shire resident John Crawford who passed away on 28 November at the age of 88.
Originally from Ashtead in the United Kingdom, John and his wife Patricia emigrated to Australia in the mid-1960s. Trained as an architectural draftsman, John continued with further study to become an architect and worked on a range of significant commercial projects across Sydney including a number of major shopping centres together with the Zenith Centre in Chatswood.
After his retirement from architecture, John turned to his great love for the arts and created a new career in the artform of printmaking. A long time Thornleigh resident, John sat on the Hornsby Shire Arts Reference Committee from 2009 and the Hornsby Art Prize Project Team. He was integral in getting the Wallarobba Arts and Cultural Centre active in the artform of printmaking, establishing the Wallarobba Friday Print Studio in 2011, leading to the Press Gang Printers Group and several printmaking exhibitions at Wallarobba. Beyond Wallarobba, John also participated in in other local printmaker groups and was an important member of the printmaking community of Hornsby Shire.
John volunteered his time, his expertise in the arts and his passion for printmaking to Council and the creative people of Hornsby. He was an incredibly generous and active volunteer, even in the face of a significant long-term illness. John was a gentle, fair and determined individual who was much loved by the creative community. He was an accomplished artist who saw an opportunity to bring together the resources of both Council and the community to create a safe and creative working environment for artists, establishing bonds that transcended individual creative practice.
We are all poorer for the loss of John Crawford but richer for his great contribution to arts and culture in our Shire. He was much loved by the community.
It is appropriate that Council consider ways in which John's significant volunteer work and memory can be honoured. It has been suggested that recognition of his contribution be acknowledged within the Print Studio at Wallarobba and that consideration be given to naming the Printmaking category in the annual Hornsby Art Prize in his honour.
His family have indicated that they would like to stage a retrospective exhibition of his significant body of artworks, and it would be appropriate that this exhibition be held at Wallarobba, given his long association and valuable contribution to its establishment. It is recommended that these suggestions be considered by the new Arts and Cultural Advisory Committee, in consultation with his family.
John is survived by his wife Patricia (Pat) his children, Justin, Jane, Charlotte and Sarah and his grandchildren Aiden, Angus, Hamish, Amelia, Arabella and Jade.
On behalf of Council, I wish to pass on our heartfelt condolences to his family, friends and his creative printmaking colleagues. He will be missed.
THAT Council offers its sincere condolences to the family and friends of Mr John Crawford whose contribution to the community was significant, and that the new Arts and Cultural Advisory Committee consider ways in which to suitably honour John, in consultation with his family.
The Honourable Cr PHILIP RUDDOCK
Mayor
There are no attachments for this report.
File Reference: F2004/05878