SUPPLEMENTARY
BUSINESS PAPER
(Late Item Memo Item 7)
General Meeting
Wednesday 8 November 2023
at 6:30PM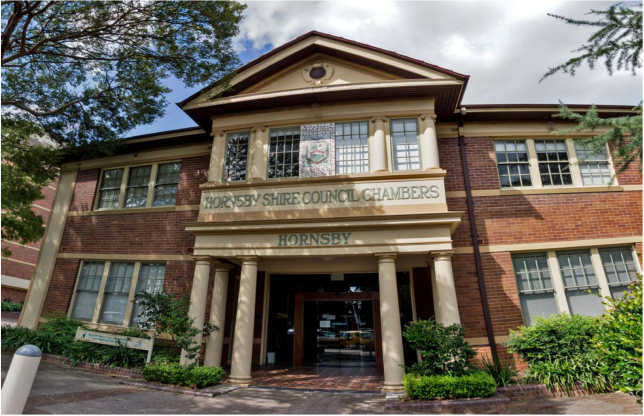 Hornsby Shire Council Table of Contents
Page 1
SUPPLEMENTARY ITEMS
Item 7 LM7/23 Provision of Owner's Consent - Mark Taylor Oval Pavilion Development Application.................................................................................................................................. 1
Community and Environment Division
Date of Meeting: 8/11/2023
| | |
| --- | --- |
| ITEM 7 | CE15/23 - Provision of Owners Consent - Mark Taylor Oval Pavilion Development Application |
Additional information with NO CHANGE to Recommendation
Following the publication of the Business Papers for the November 2023 General Meeting, schematic designs for the Mark Taylor Oval Pavilion Redevelopment have been finalised by the project architect and are provided with this late item information memo.
THAT:
1. Council provide owner's consent for the Northern District Cricket Club to lodge a Development Application for the demolition and reconstruction of the 1990's pavilion addition.
2. Pending receipt of development approval and prior to the commencement of construction work, an informal workshop be held confirming scope of work and budget availability to ensure works are able to be delivered within the remaining grant funding, and progress regarding the development of a new licence agreement for the Northern District Cricket Club for use of the pavilion facilities.
David Sheils

Manager - Parks Trees and Recreation

Community and Environment Division

Stephen Fedorow

Director - Community and Environment

Community and Environment Division
| | | | |
| --- | --- | --- | --- |
| 1.⇩ | Mark Taylor Oval Pavilion Schematic Designs | | |
File Reference: F2020/00320